Anniston Downtown Market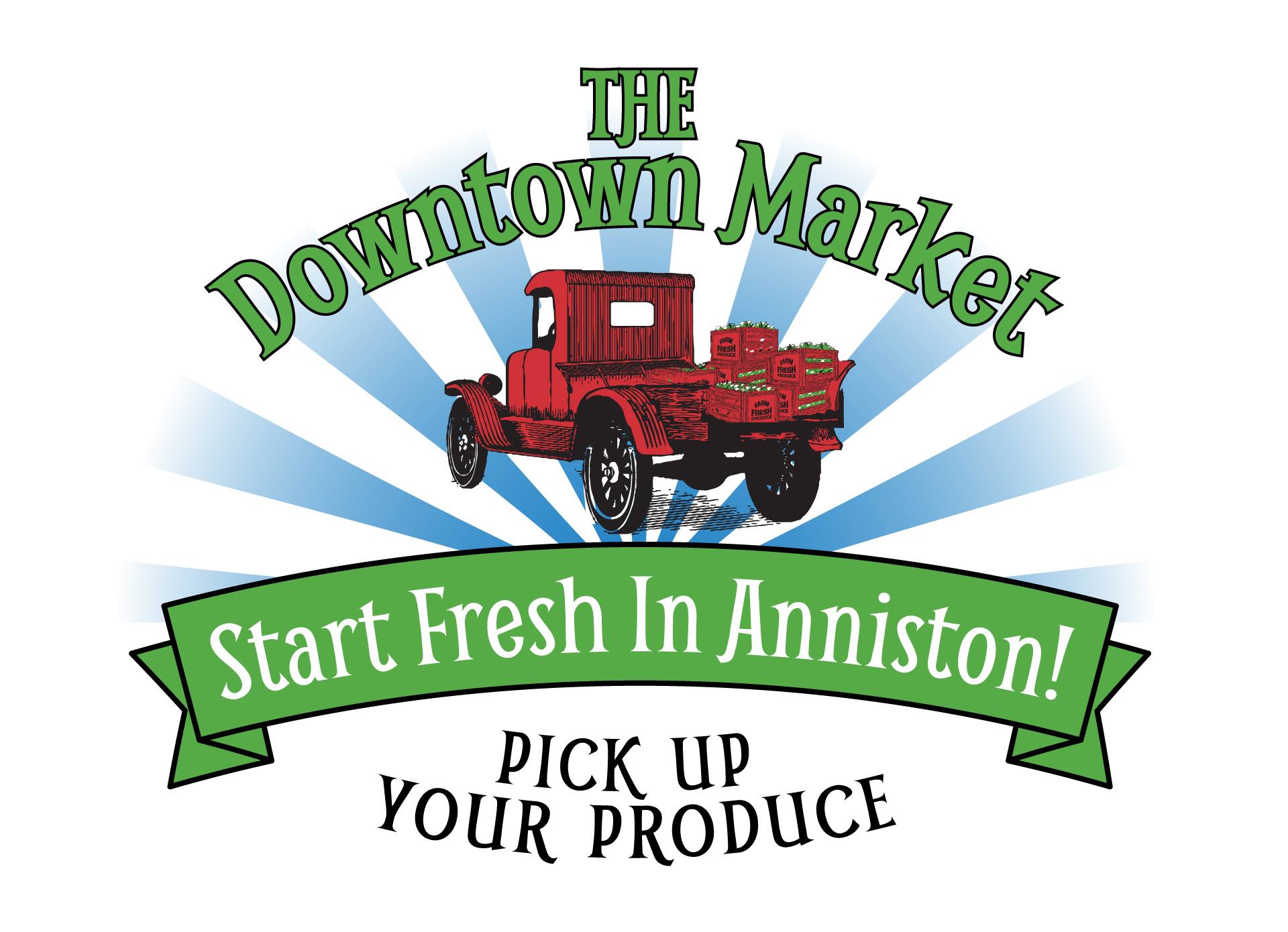 The Anniston Downtown Farmer's Market will occur every Saturday, from 7:00AM until 11:00AM, starting May 1, 2021 and running through October 2021! Our Farmer's Market is located in the heart of Downtown Anniston off historic Quintard Avenue, across from the Anniston Public Library at 101 E 10th St, Anniston, AL 36201!
All are invited to the big top tent at 101 10th Street, across from the front doors of the public library, to discover farm fresh produce, honey, meats, and dairy products; artisanal food items including baked goods, jams, jellies, preserves, pickled items, and other canned goods; handmade jewelry and crafts; and to learn and sample recipes using locally sourced ingredients from featured local chefs and Calhoun County Extension Office nutritionists.
This Certified Farmers Market is an opportunity for small and medium growers and producers to interact directly with you, their customer! And what better way to put a face with the food you eat than to meet YOUR farmer? Quality vendors and special events including cooking demos, musical guests, featured artists, and more are what help make the Anniston Downtown Market a destination suited for any age.
For additional information, call 256-624-7172 or email marketmanagerafm@yahoo.com. If you are a grower and are interested in selling at the Anniston Downtown Market, permits are available at no charge from the County Extension Office (256-237-6121).