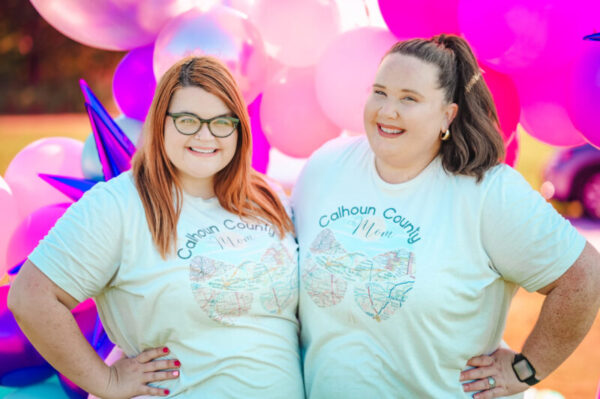 Calhoun County Mom was started with a heart calling from Lauryn Moore that came to fruition in 2023, born out of a need for a space where you could find all the events and happenings for kids and families in our local area. Shortly after Calhoun County Mom exploded on the scene, Lauryn reached out to Brittany Pinkard to partner with her to take on this vision together. The two became not only co-creators, business partners, and the smiling faces behind Calhoun County Mom, but they became friends and part of each other's village – the village that they strive to create daily within Calhoun County Mom.
So often we would see an event after it had already passed and following 500 pages made our feeds cluttered and we still didn't have any idea of what was going on. We wanted to create a space where you had one place to have everything at your fingertips. Moms are busy enough. We wanted to take one thing off their plate.
From there we grew to monthly mom meetups and vendor events to give more access to free and low cost activities in our area while also supporting small businesses in our community.
We offer a monthly event calendar so you can easily plan your weeks. We feature businesses we know families will love, to give you new
experiences. We offer time away with other moms so motherhood doesn't feel so lonely. We host events specifically for kids to give them the magical childhood they deserve while making it easy on parents to attend.
We support our communities and we are committed to their growth. At Calhoun County Mom our mission is to connect the village, support the community, and help your family find adventures and make memories.  We love you for joining us on this journey and we're so excited to see
where we grow!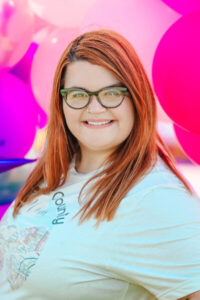 Lauryn Moore
Lauryn is the queen of her all boy castle. She is a blended mom of four boys with ages ranging from 1.5 to 13 years. She is also an autism/adhd mom who strives to provide resources for families with children with exceptionalities. She is the original creator of Calhoun County Mom and wanted a space to connect moms and help remedy some of the loneliness of motherhood. She also wanted a way to support small businesses and connect them with their target market. She is at the helm of Calhoun County Mom and is excited to see where it grows and how it evolves to be a one stop resource in the Calhoun County communities!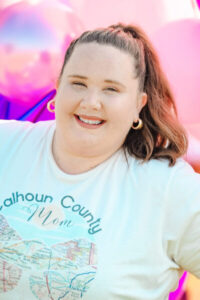 Brittany Pinkard
Brittany Pinkard is the mother of a precious boy named Walker James and the gifted specialist within the Calhoun County School District.
She has a passion for children and  motherhood and a deeply rooted heart for mothers who are walking through the journey of PPD and other
emotional and mental health challenges. Using her heart and creativity she works hard to push Calhoun County Mom to be a resource for families looking for a deeper connection and support. She knows the sky's the limit for Calhoun County Mom and is excited for the growth to come and she wants to bring as many moms along on the journey as possible!