Alexandria, AL – Alexandria 10U Baseball All-Stars bring USSSA World Series title back to the Valley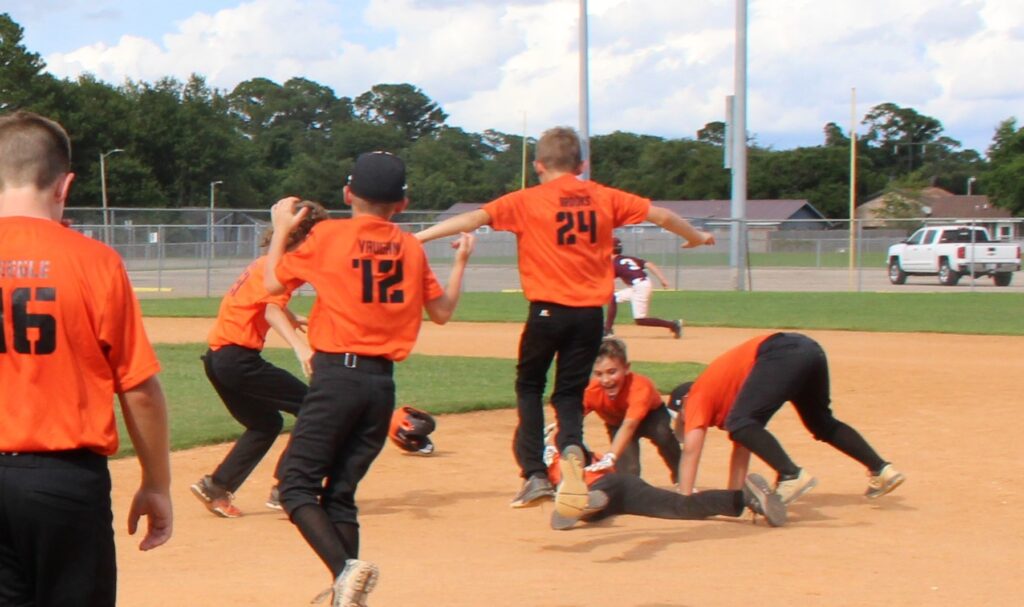 By Al Muskewitz


There's a big sign hanging over the concession stand at the Alexandria Youth Sports Complex that lists all the state championships its teams have brought back to the Valley over the years.
They're going to have to make a bigger sign for an even bigger prize.
The Alexandria 10U stars won their USSSA World Series in Gulfport, Miss., Sunday, run-ruling George County, Miss., in the championship game 10-2.
For all the success the program has enjoyed over the years, this was its first World Series championship.
"It means a lot just to be able to bring it back to our community," manager Jay McElroy said. "They've done a lot for us to get us down to Gulfport. To bring it back with it being such a close-knit community and sports are a big part of it, that makes it just much better."
The Valley Boys went 6-0 in the tournament, beating teams from Texas, Alabama and Mississippi. They beat Aledo, Texas (25-0); Northside (7-5); Oxford (9-5); George County, Miss. (11-3); Northport (6-4) and George County (10-2). They did not trail in any game.
They got contributions from throughout the roster, as they have all year. Since starting their season in March, this team of players who've been together since they were 6 are 55-4.
"It really hasn't sunk in yet," McElroy said. "We knew we had a good team going down there, but we didn't know exactly all the teams so we really didn't know what we were going to be up against.
"We knew if we could win both games (Saturday) and stay in the winner's bracket being the only undefeated team it would help us out, especially on pitching."
Anderson Brooks was the tournament MVP. He pitched in both wins over George County.
"It feels really good," Brooks said. "It was really fun."
The rest of the team includes Sawyer Beegle, Anderson Brooks, Gray Creel, Easton Gardner, Levi Gardner, Weston Haynes, J.T. McElroy, Luke Morgan, Judson Parris, Bentley Pressley, Brooks Third, Easton Vaughn and coaches David Beegle, Stacy Creel and Doug Gardner.
And now that team will go down in history and up on the big wall of champions.
"I think we're probably going to have a state champion (sign) and one for the World Series, too," McElroy said.
Alexandria 12U went 5-2, Oxford 10U went 1-2-1, and the Oxford 8U went 6-2 and fell to Wetumpka in its championship game. [*** read more]