January 29, 2022  
By Al Muskewitz  
East Alabama Sports Today  
Pierce Lawler gives Noma's School of Gymnastics the No. 1 ranked Xcel Gold gymnast in the country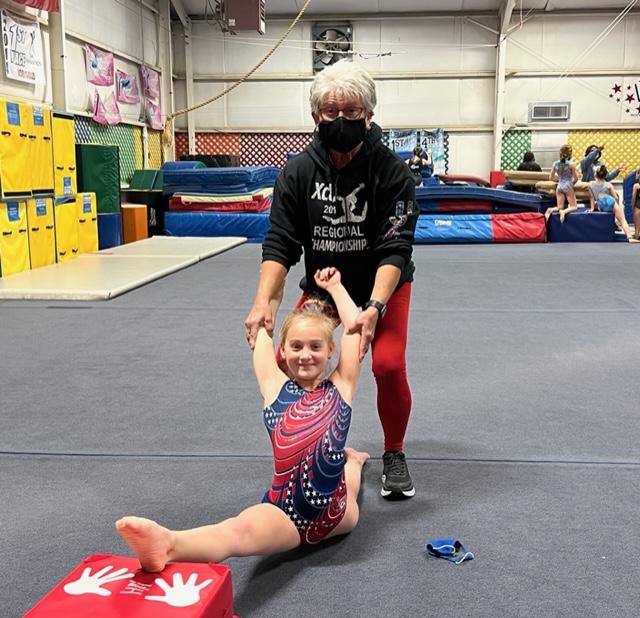 | | | | |
| --- | --- | --- | --- |
| TOP RANKED XG GYMNASTS |   | LAWLER'S SCORES |   |
| NAME | SCORE | APPARATUS | SCORE |
| Pierce Lawler (AL) | 38.925 | Vault | 9.750 |
| Natalie Steenken (AZ) | 38.650 | Bars | 9.775 |
| Gracie Hepner (IL) | 38.550 | Beam | 9.750 |
| Blair Crawford (NC) | 38.525 | Floor | 9.650 |
| Elianna Asomani (TX) | 38.500 | All-Around | 38.925 |
Lawler competes for Noma's School of Gymnastics in Anniston.
Noma's got another one.

For the second time in four years, Noma's School of Gymnastics has a No. 1 all-around gymnast in the country.

Pierce Lawler scored a 38.935 at last weekend's season-opening Crimson Classic to post the best Xcel Gold score in the country and the highest all-around score in the 42-year history of Noma Meeker's uptown school.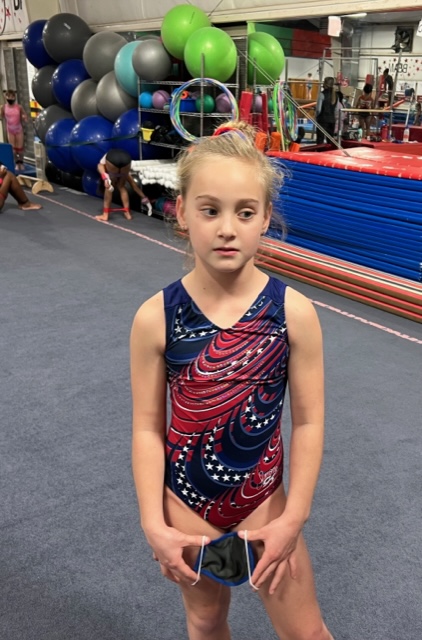 It eclipsed the 38.875 Kaziah Williams scored in 2018 that wound up as the fifth-best score in the country that year. Earlier that season, Williams posted a 38.850 that had her tied for No. 1 with a girl from Texas.

Lawler's score currently stands 0.275 points ahead of Natalie Steenken of Gold Medal Gymnastics in Chandler, Ariz., the current No. 1 XG team in the country. Noma's Saltos are ranked No. 2.

"It's always just the best feeling (to have a No. 1) and then you just want to get right back in the gym and just get better," Meeker said. "Truly, we've been the team to beat at Compulsories and at Xcel for several years. We're a small gym, we don't have a lot of kids, but what we do is very detailed and very intensive.

"There are thousands of Xcel kids in the nation, so if you even make the top 100 it's a big deal. But to be No. 1, and No. 2 as a Gold team, even for a week, that's incredible."

USA Gymnastics uses an on-line data system called meetscores.com to track gymnasts from across the country at each individual meet – think of like trackwrestling or milesplit (track) for gymnastics – so the national rankings are fluid.

Lawler and the Soltos don't compete again until they go to the Cramton Bowl multiplex in Montgomery in two weeks, so the standings could change by the time they hit the mat again. But for now they can enjoy the view from the top while all the time knowing there are challengers at every turn and a lot of hard work ahead to stay there.

Lawler's winning routine started on vault (her favorite apparatus) and got underway with a strong 9.750. When she moved to the bars and stuck the landing she started feeling good about the day. When she went to the beam, the most demanding of the routines and her strongest, and pulled off her full turn and first walkover she was confident about having a good score.

The No. 1 ranking is something the 9-year-old Donoho third grader is still trying to wrap her head around.

"I know I practice really hard to be able to do that, but after my scores came up and stuff I was really happy with myself because I usually don't do as good," she said. "But I was really happy with myself that I did what my coach told me to do."

Her success doesn't surprise Meeker.

"Pierce has an excellent work ethic," she said. "She's not a very big kid, but she works very hard; she doesn't cheat on any of her numbers. She likes to get things correct and as perfectly as she can on that. And to top it off, she's an excellent competitor.

"You've got to have that no matter how hard you practice every day. When you get to that competition you have to be mentally tough, and she is for her age."

Lawler, the daughter of Anniston orthopedic surgeon Dr. Jeffrey Lawler, has been taking gymnastics since she was a 2. She likes the sport for more than good scores.

"The thing I like about it the most is how much it teaches me," she said. "I've learned how to have good sportsmanship and be not just good in the gym, but outside of the gym and life."

That brought a big smile to Meeker's face visible even through her COVID facemask because those are the threads upon which she built her school.

She opened her gym at 19th and Wilmer in 1980 "to meet the need" of an underserved sports community. She started coaching the sport in 1970 at the Anniston YMCA at a time when there were only a couple clubs in the state and during her time there produced two Top 5 teams at the Y Nationals. [**read more]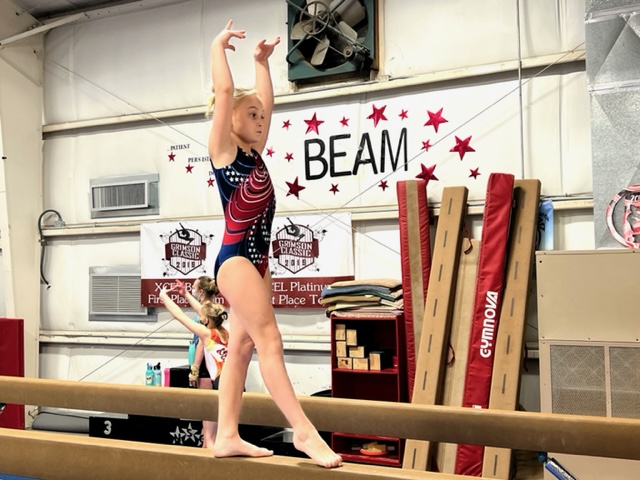 **When you click read more you will be taken to the EA Sports Today website.  Please make sure to come back to read more Calhoun County News.