Anniston, AL – Daughter of Anniston hoops royalty finds aggression, shoots Lady Dawgs past Pleasant Valley and into Calhoun County tournament semifinals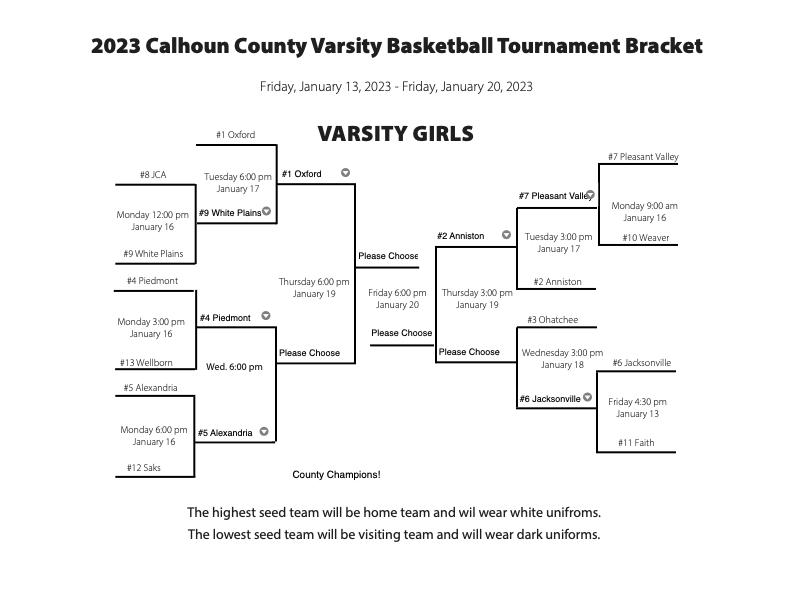 By Joe Medley
Eddie Bullock recalls former Anniston standout Marcus Perry well, and the veteran Anniston girls' coach knows Perry's daughter has her dad's aggression tucked inside her gentle soul. Bullock is pulling that aggression out of A'Kayla Perry, 3-point shot by 3-point shot.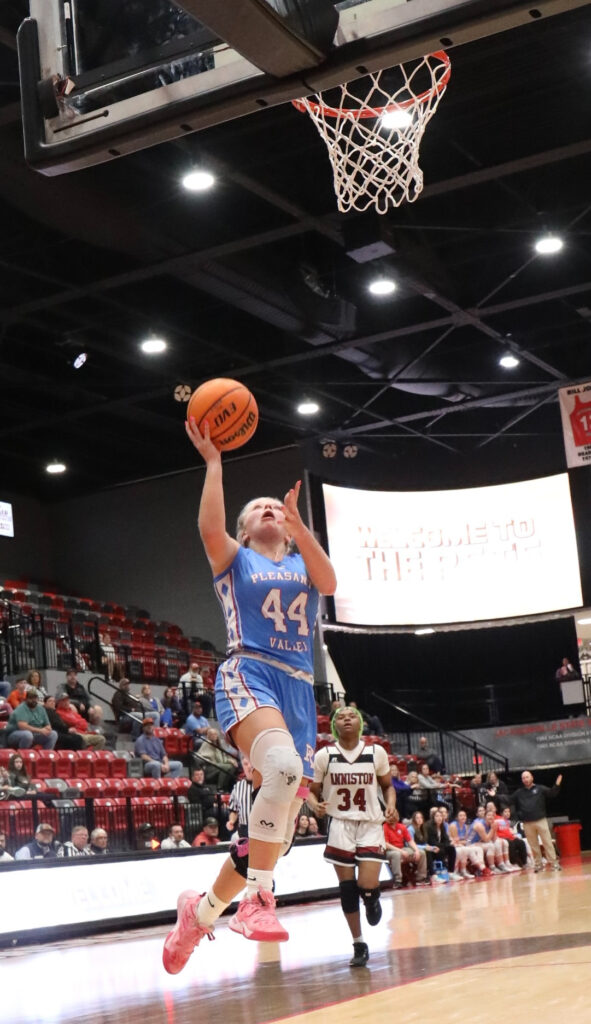 Her second-half eruption keyed her 19-point day and helped Anniston gain separation from scrappy Pleasant Valley in their Calhoun County quarterfinal Tuesday in Pete Mathews Coliseum, and the Bulldogs won 53-32.
Anniston (12-9) earned a return to the county semifinals and will play the Ohatchee-Jacksonville winner on Thursday at 4 p.m. Bullock and the Bulldogs go forward knowing that their shooting ace has found her range in the big area. "My team needed me to score, so I just got aggressive," Perry said.
She hit four of her five 3-pointers in the second, three in her 11-point third quarter. Anniston turned a 17-9 halftime lead into a 34-18 spread going into the fourth quarter. That looked familiar to Bullock, who remembers Marcus Perry's play for Anniston's 2002 state-championship team. Bullock is cultivating that edge in Perry's daughter. [read more…]