Jacksonville, AL – Long-time Jacksonville assistant Russell on course to replace volleyball legend Clark. Also, Clark to continue as AD, and Jacksonville hires Weaver's Atchley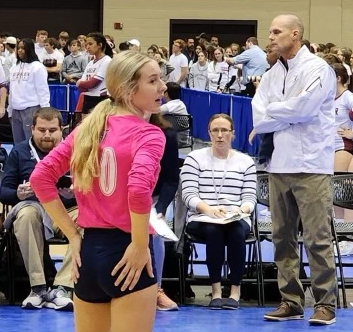 By Joe Medley

One of Calhoun County's most traditionally successful high school programs will have a new/old face in the head-coach's chair, and a coach long associated with one Calhoun County school will change schools.
Amber Russell will be recommended to replace Golden Eagles volleyball coach David Clark, Clark confirmed Thursday.
Also, the Jacksonville City Schools board of education on Wednesday approved Clark's continuing as athletics director as a retired contract employee, and the board approved the hiring of Weaver head football and softball coach Gary Atchley.
Plans are for Atchley, a long-time coach at Weaver, his alma mater, to serve as part of Clint Smith's football staff at Jacksonville, Clark said. Atchley could also have coaching duties in other sports.
Clark and Jacksonville principal Russ Waits will finalize recommendations for coaching slots for the 2023-24 school year at a later date, and the board of education will have to approve supplements. Approval could come in June.
Russell, Jacksonville's former head softball coach, has coached under Clark for 16 years. She has served as interim head volleyball coach since Clark announced in February that he will step back from coaching.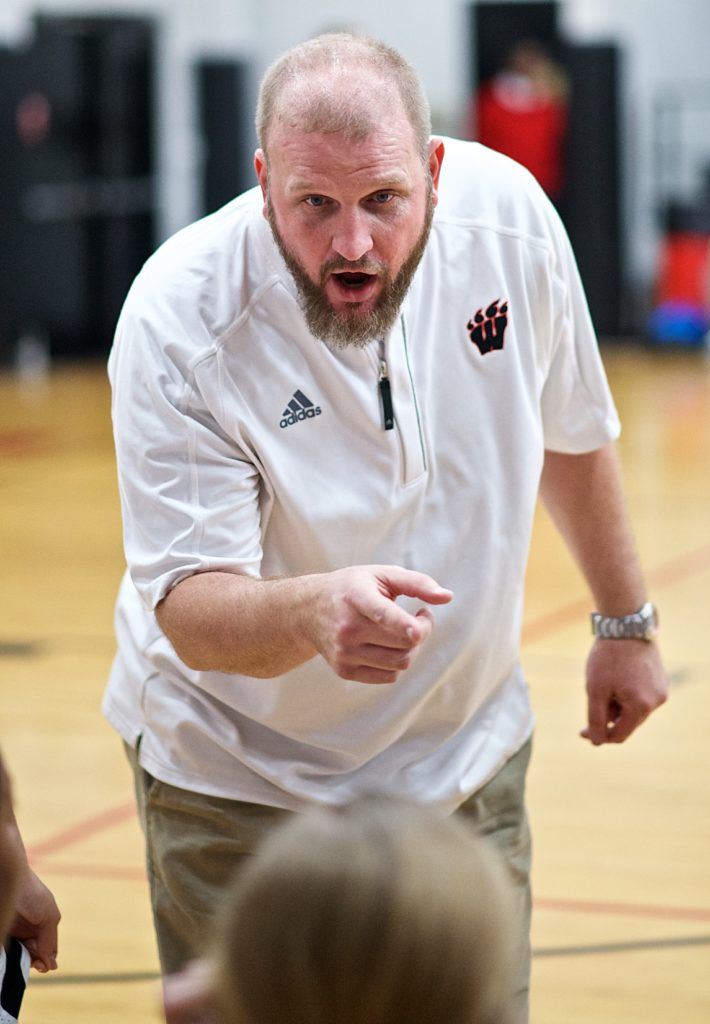 Russell played volleyball and softball for Jacksonville, graduating in 2003. She also served as Oneonta's head volleyball coach for two years and head softball coach for one year.
"The whole reason behind me coming back from Oneonta was to take over for him," Russell said. "He had me do a lot more the administrative work and a lot more of the in-depth things.
"I feel like I'm ready. He has prepared me, and I'm just looking forward to taking over."
Russell played softball for Snead State Community College and said she didn't initially envision a future coaching volleyball. Clark encouraged her to start while she worked for the City of Jacksonville.
"When I got back from Snead, I was looking for a job, and Coach Clark was like, 'Hey, why don't you come in and do this and see if it's what you want to do?'" Russell said. "My sister was a senior that year, and … so, I just got hooked."
She started her teaching career at Oneonta. A teaching/coaching opening at Jacksonville became momma's call.
"I was ready to be home," she said.
Russell came back as head softball coach and held that job for six years, earning recognition as All-Calhoun County Class 4A-6A coach of the year for the COVID-shortened season of 2020. Jacksonville was 14-5 when the AHSAA halted spring-sports activities because of the pandemic.
Upon her return, Russell also served as JV volleyball coach and assistant varsity coach under Clark.
Jacksonville won state titles in 2007, 2008 and 2013, all under Clark. The Golden Eagles also finished state runner up four times.
Clark won 1,228 matches, 23 area titles, 11 regional titles and 12 Calhoun County titles.
Clark coached other sports during his 31 years at Jacksonville but is best known for leading one of the county's historically strong volleyball programs. Son Colton graduated from Jacksonville, and daughter Caitlin is due to graduate this month.
Among other things, Clark will have time to follow Caitlin's playing career at Snead State.
Russell hopes to match her mentor.
"We had a good run for a while, and we're hoping to get back to that status again," she said.
The most valuable lesson she learned from Clark? Keep learning.
"He's always telling me, 'You can always learn more. Never stop learning,'" she said.
Clark touted Russell's "wealth of experience."
"She has been part of the JHS family sine she was a Kitty Stone (Elementary) student," Clark said. "She brings head-coaching experience and has a fantastic understanding of JHS volleyball and what it takes to lead the program forward."
As for Atchley, he informed his football and softball players of his decision this morning. He will coach Weaver's spring football game tonight at West End-Walnut Grove at 6 p.m.
As for Weaver's softball program, Atchley said current assistant Andy Fulmer is "very interested" in becoming the head coach. Pitcher Kynlee Fulmer, Andy's daughter, will be a senior next year.
Atchley is a Weaver graduate who has coached there for 13 years. He served on Daryl Hamby's football staff until Hamby retired following the 2018 season, and Atchley became head football coach before the 2021 season.
Atchley also coached girls' basketball at Weaver until this past season and was head softball coach for 10 years, taking the Bearcats to their only two regional appearances, in 2017 and 2023.
"The toughest thing is, I grew up here, and I've got big roots in Weaver," Atchley said. "This has been my second family for not just the 13 years I've been here but, basically, my whole life."
Madison Atchley, a senior and Gary's oldest child, played basketball and softball under her dad's leadership. She's about to graduate.
Amanda Atchley, Gary's wife, works in the Jacksonville system as Kitty Stone's counselor. Their younger children, soon-to-be seventh-grader Harper and soon-to-be sixth-grader Elliott, attend school in the Jacksonville system.
Atchley also got his coaching start at Jacksonville. He and his wife served under then-head coach Yvonne Swift and helped the Golden Eagles finish fourth in the state in the final year of slow-pitch play.
Gary Atchley also served as junior-high girls' basketball coach under Clark.
"With the family thing and the chance to go back where it all started, it kind of seemed like a great opportunity for my family," he said.
For Jacksonville football, Atchley said he's most likely to coach offense in some capacity.
"Now that I've been a head coach for a couple of years, I am going to be a great assistant coach," Atchley said with a chuckle. "Now I know exactly the ins and outs of what the guy who's the head coach has to deal with. I feel like I'm better suited now to kind of help Coach Smith and his staff, just being the guy who kind of helps out and does what they need me to do."
Clark called Atchley "a great addition" to Jacksonville's staff.
"He has strong ties to the Jacksonville community and will being experience and enthusiasm to our coaching staff," Clark said. [read more…]