White Plains, AL – White Plains senior comes up biggest in fourth quarter as Wildcats down Cherokee County in confidence-building victory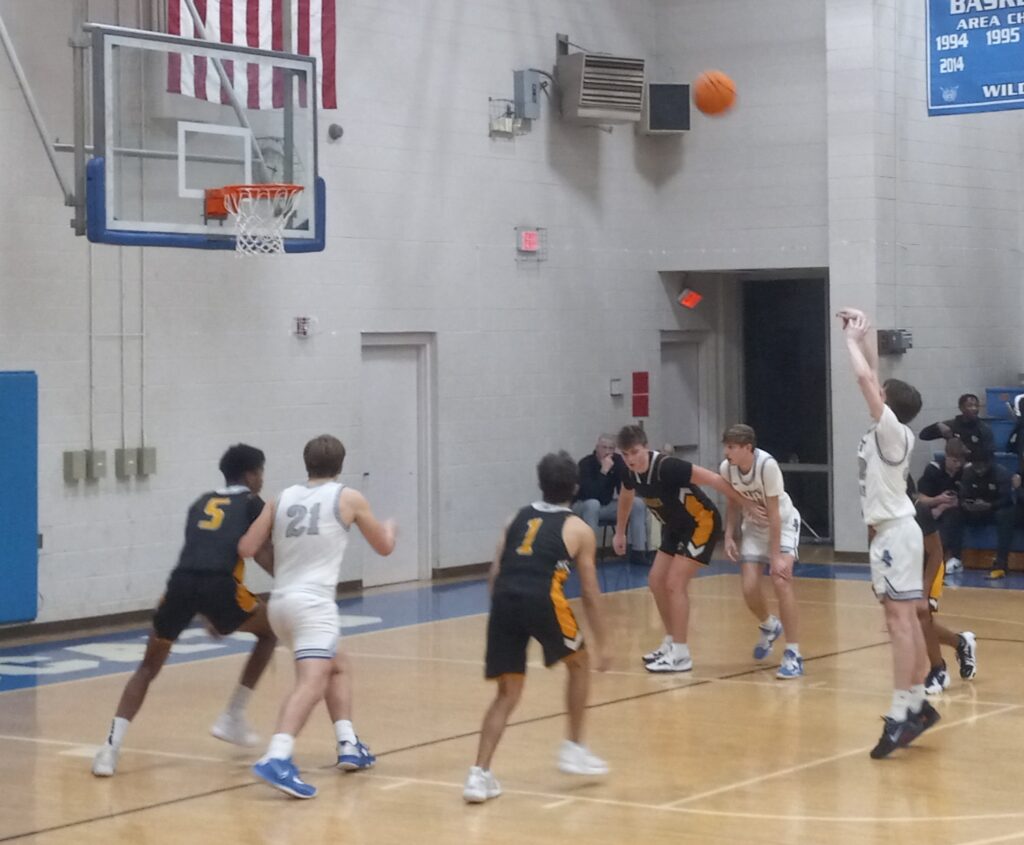 TUESDAY'S BOYS GAMES
Anniston at Westminster Christian, ppd., Saturday
Alexandria 73, Lincoln 48
Donoho 65, Wadley 64
Faith Christian 67, ASD 55
Glencoe 61, Ohatchee 40
Handley 71, Talladega 43
Jacksonville 72, Cleburne County 28
Jacksonville Christian 62, Cedar Bluff 54
Munford 68, Pleasant Valley 59
Oxford 66, Fort Payne 52
Piedmont 71, Saks 41
Randolph County 50, Beulah 19
Southside at Douglas
Weaver 58, Wellborn 26
White Plains 55, Cherokee County 52
Woodland 55, Ranburne 40
St. Clair County Tournament
At Ragland
Victory Christian vs. St. Clair County, 8 p.m
By Joe Medley
A shooter's conscience considers not shooting unconscionable, when his team needs a big bucket. Luke Bussey's conscience is clear after White Plains' boys gained a confidence-building victory in Class 4A, Area 10 play Tuesday. Bussey hit the 3-pointer that gave White Plains the lead for good and five of six free throws in the final 33 seconds as the Wildcats downed visiting Cherokee County 55-52.
White Plains (13-12) positioned itself for a potential coin flip for the No. 2 seed in the area tournament. The Wildcats must beat Cleburne County at home Thursday to earn the flip with Cherokee County. In that scenario, White Plains and Cherokee County will have the middle two seeds, regardless. "It's just which jersey we wear" in the area tournament, White Plains coach Chris Randall said.
Confidence gained means more than which team wears white and calls itself home in area champion Jacksonville's gym in early February. "It's big," Bussey said. "We have two big games this week. Hopefully, we can keep this momentum going and have a big area tournament and make some noise in the playoffs."
Bussey's noise came in Tuesday's fourth quarter. With White Plains leading 37-36 through three quarters, he scored eight of his team-high 11 points over the final eight minutes. Actually, it was more like the final four minutes. Josh Wheeler put back A Bussey miss to start the fourth quarter. Silas Hines scored in the paint, Z.J. Rosario on a drive then Daniel Williams on two free throws to keep White Plains in a 45-45 tie. Then Bussey met his moment, draining a three to make it 48-45. "He'd had two air balls and still had the guts," Randall said. "That's one thing you don't have to worry about Luke is whether he's going to be confident, because he's put the work in." [read more …]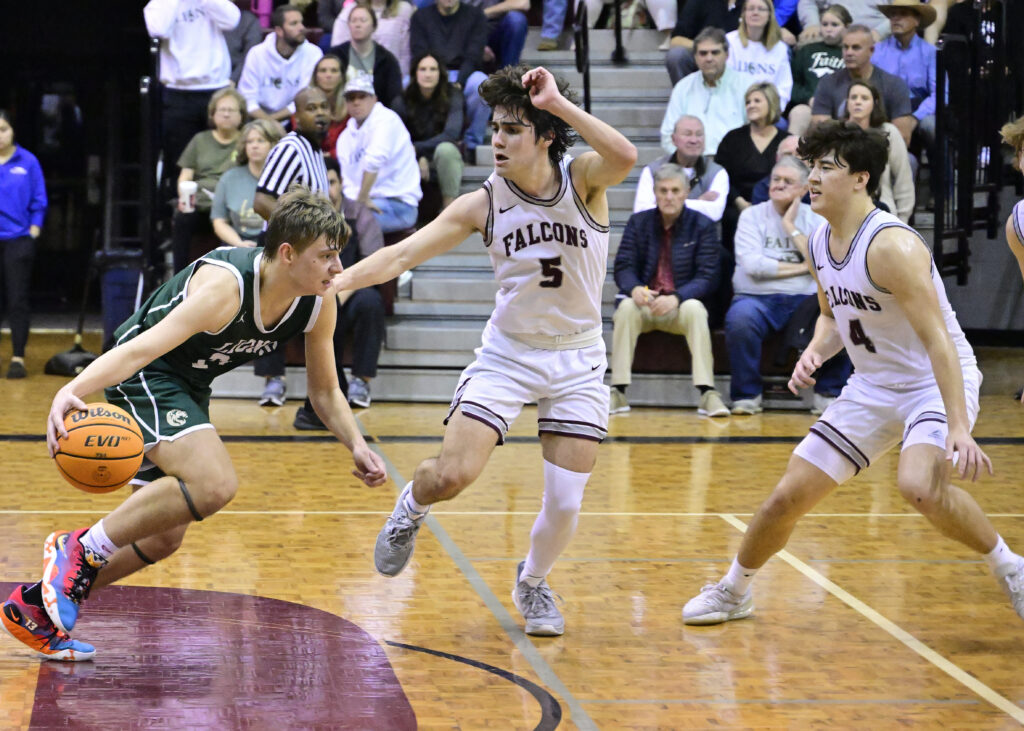 DONOHO 65, WADLEY 64: Drew Williamson hit the go-ahead free throw with 10 seconds left and Sean Keel batted an inbounds pass into the backcourt with 1.5 to play to preserve another important area win for the Falcons.
Williamson and Rich Goad both were surprise returnees to the lineup after being out sick and both played big roles in the come-from-behind victory. Williamson scored 23 points and drew defensive attention away from the other players on the floor and Goad and scored eight of his 12 points in the fourth quarter. Jordan Calhoun 16 points.
"My goodness, man, it was crazy," said Donoho coach Korielle Beavers, who credited his assistant coaches for helping him get the pieces in the right place. "I was not expecting them to play. They hadn't said anything to me all day. It was gametime and they were going to try. If they don't play tonight, it probably gets out of hand."
The Falcons are still in the mix for hosting rights for the area tournament. If they beat Winterboro and Faith beats Wadley, the schools just two miles apart will toss a coin for the top seed.

MUNFORD 68, PLEASANT VALLEY 59: PV's Jesse Gannaway hit eight 3-pointers for 31 points in the game, but the Raiders couldn't contain Munford's fourth-quarter assault.
Gannaway hit five of his treys and scored 18 points in the third quarter as the Raiders grabbed a 47-45 lead. But the Lions outscored them 23-12 in the fourth quarter with Javion White scoring eight of his 19 points and Sylvester Smith adding six of his 15 to pull it out. Demetrius Norwood scored all 12 of his points in the second half for Munford.
OXFORD 66, FORT PAYNE 52: County tournament MVP Jayden Lewis and the Yellow Jackets showed no letdown from winning their fifth straight county title, winning on the road to move closer to clinching an area title.
Lewis, "The Manchild," went for 28 points to lead four Oxford scorers in double figures. He started fast with eight points in the first quarter and closed strong with 10 in the fourth.
"He's turning a corner," Oxford coach Joel Van Meter said. Jaylen Alexander had 16 for the Jackets, while T.J. Allen and Cristian Gibson had 10 apiece.
The Jackets can clinch the top seed and automatic bid to the subregion tournament with a win over Gadsden City at home Friday.
FAITH CHRISTIAN 67, ASD 55: Thomas Curlee had a most efficient night to lead the Lions, scoring 37 points in 19 minutes. He hit 16 of 25 shots, including 5-for-7 on 3-pointers. He also pulled down eight rebounds.
WEAVER 58, WELLBORN 26: The Bearcats have had a Big Three that made their offense go all season, but with recent changes to the roster now they have two sets of them. Tristan Brown had 16 points, KeShawn Allen 18 and Dawson Brooks had nine to lead the offense. But coach Beau Winn made some B-team promotions to restock the roster and Allen, Harter and Kaden have made an impact.
"They love to compete," Winn said. "They're going to make a few mistakes, but they don't slow down long enough to dwell on them. Harper, KeShawn and Kaden have been playing together since elementary school and they're a tight group." Brown and Allen were top scorers and Brooks brought it all together.
"He did a great job tonight," Winn said. "He works inside-out and vice versa. He also did a great job of running the floor and keeping the second chance points off the boards."
JACKSONVILLE 72, CLEBURNE COUNTY 28: Jacksonville cruised to victory to remain unbeaten in Class 4A, Area 10 play. John Broom had four rebounds and three assists to go with his 23 points, and Cam Johnson had eight rebounds and four steals to go with his 18 points.