Oxford, AL – Yellow Jackets get out to blazing start, look the part of top seed, defending champion in quarterfinal victory over White Plains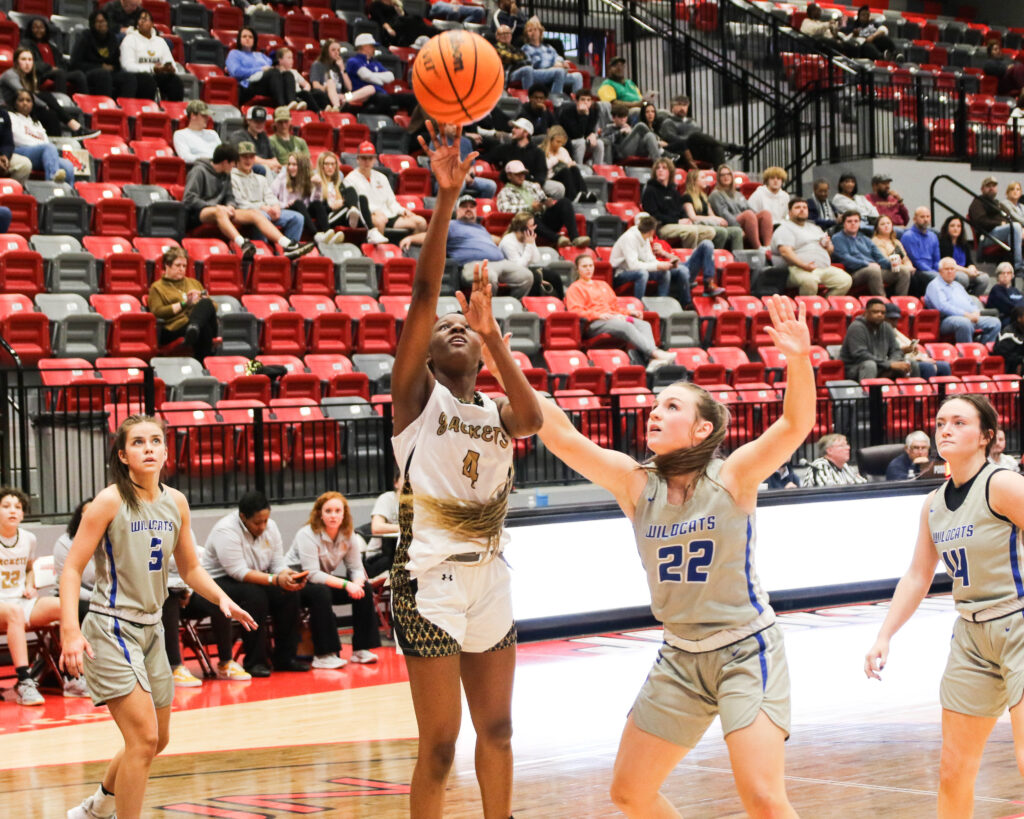 CALHOUN COUNTY TOURNAMENT
(At Jacksonville State)
Tuesday's Girls Games
Anniston 53, Pleasant Valley 32
Oxford 59, White Plains 20
Wednesday's Girls Games
Ohatchee vs. Jacksonville, 3 p.m.
Piedmont vs. Alexandria, 6 p.m.
By Joe Medley
Winning Oxford's first Calhoun County title in girls' basketball since 2006 last year did wonders for the team's confidence. Just ask them how badly they went to repeat. "Oh, we're gonna win," senior guard La'Mya McGrue said.
Top seed Oxford sure looked ready to repeat in its 59-20 victory over White Plains in Tuesday's quarterfinals in Pete Mathews Coliseum. The Yellow Jackets (12-10) cruised into Thursday's 6 p.m. semifinal against the Alexandria-Piedmont winner.  The reigning Class 6A runnerup dabbled with a new press Tuesday and got off to a 17-0 lead by the end of the first quarter.
"It's tough," White Plains coach Matt Ford said. "Oxford is really good, really deep. We came out and shot two times in the first quarter because of all of the turnovers and stuff, and that's tough to come back from." The 1-2-2 press gave Oxford coach Melissa Bennett the look she wanted to see. "We played with a little variation of a press, and the girls did a really good job responding to that, adjusting to that," she said. "We might kind of go with that a little bit more."
Xai Whitfield led the way with a game-high 16 points, all in the first three quarters. McGrue scored 13 of her 15 points in the second half, 11 in the third quarter. All five Oxford reserves who played scored. "The first time, they beat us by 50, so Coach Bennett was good to us, too, and didn't press the whole game," Ford said. [read more…]