Oxford, AL – Choccolocco Monsters' JSU commit Leger has been 'relentless' in his pursuit to play college baseball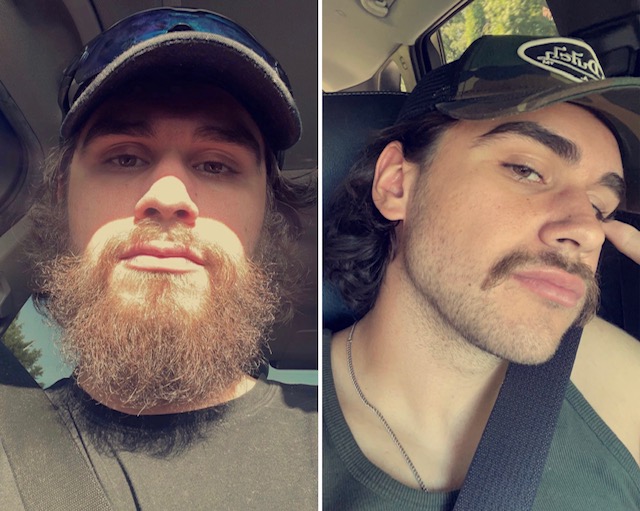 By Al Muskewitz


The strapping right-handed hitter with a somewhat familiar bearing stepped into the cage for batting practice before a recent Choccolocco Monsters game without much fanfare, and it didn't take long before he started turning heads.
The hitter lined pitch after pitch out into the left-field grass with a stroke that let the watchers know he had done this before. All of a sudden a buzz went through the group followed by a few curious looks that seemed to ask, "Who's the new guy?"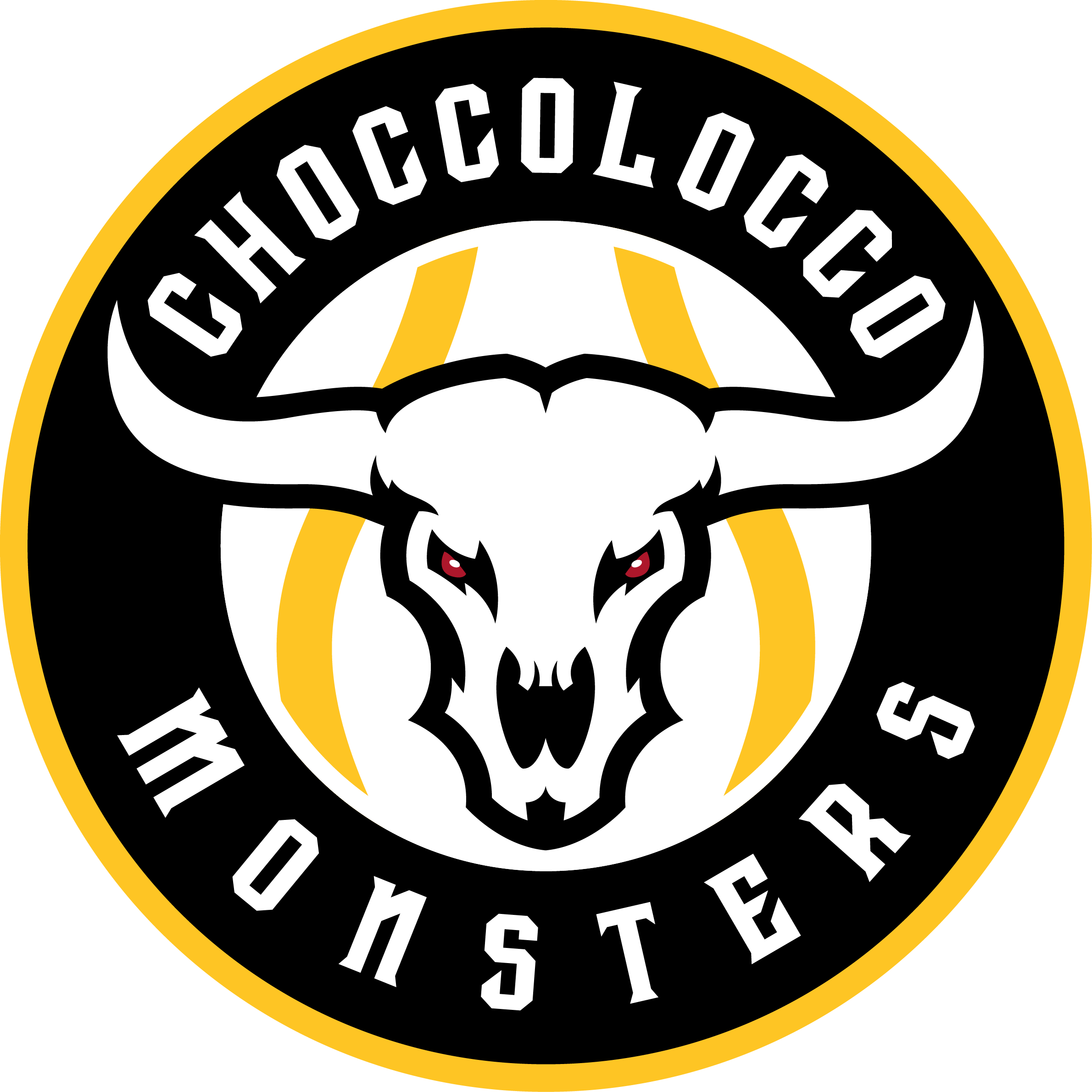 It wasn't a new guy, really, as much as it was a guy with a new look.
Just the night before, the Monsters knew Arty Leger as the guy from Douglasville with the Charlie Blackmon beard. When he stepped into the cage the next day he was the same Arty Leger, just no beard.
Shortly after getting home from Friday's late-inning loss to the Atlanta Crackers, still stuck in his long oh-for, Leger was standing over the bathroom sink, took a look in the mirror and decided something had to change. Players going through tough times are told to stay away from sharp objects, but this time the razor was the answer.
After a couple swipes from the clippers with his girlfriend Jamie Moon by his side, the beard that a had part of Leger's persona since he was 14 was gone, its remnants scattered around the floor before being swept up into a couple bags for the trash. The moustache stayed. In no time at all he had gone from Charlie Blackmon to Spencer Strider.
"I looked at myself in the mirror and said I don't even recognize this guy; it was kind of weird," he said. "I'm like what the heck; why did I just do this? She likes it a lot. It's growing on me every day.
"I did a 'stache last year and sent them pictures of it and they were like, 'Dude, that looks amazing; take it back.' They didn't think I was going to do it and then I show up and everyone during BP was like 'Who's the new kid?'"
Even manager Steve Gillispie did a double-take when he saw Leger coming through the gate.
"It was definitely different," he said. "It gave him a new appearance. It made him look more like a ballplayer."
No new kid, just new results. Pre-shave Leger (pronounced Leh-zhay) was 1-for-13 with a walk in his first five games and hitless in his last 12 plate appearances, but all that was more a product of still catching up to the speed of the game after 42 months – yes, 3½ years – away. The post-beard Leger raked live pitching like literally no one had seen before.
Back in the lineup because the Monsters were short on outfielders and bats, he singled to different sides of the field in his first two at-bats and drove in three runs against four different pitchers in his most productive outing of the season for the Sunbelt Baseball League's newest team.
"I got a jam shot that found a hole (his first at-bat), already getting a little lucky, so I'm like, OK, the 'stache is probably good luck," he said. "Then the next at-bat I get a hard line drive up the middle for two RBIs and I'm like 'Oh my gosh, the 'stache is amazing; I'm 2-for-2 right now.' I had barrels after that, so I ended up 2-for-4 with three RBIs. The 'stache is here to stay."
The beard story is compelling enough, but the story of the way Leger came to the Monsters makes The Most Interesting Man in the World look like a rookie.
The Cliff's Notes version is since high school he's endured seven injuries to five different parts of his body, one case of COVID, four colleges in four states (including the one he took online classes with) and two high schools. And he's only 20 years old.
Using the word "only" is a dangerous thing in the news business, but the upshot of it all is, providing the NCAA approves Jacksonville State's waiver request, Leger may be the only college baseball player in the country to go from Division III to Division II to Division I without ever playing a season. And he actually only played one year of high school baseball – as a sophomore.
"I personally think I have the craziest story in all of baseball," he said.
To follow his path to the Monsters, one needs a road map, a medical dictionary and a large dose of empathy.
In high school he played everything – when he could play. His freshman year he injured his knee. As a sophomore, he hit .391 and played wherever he was needed. Just as he was getting on the recruiting radar, two games into his junior year he underwent cubital tunnel surgery to move a nerve and that cost him a shot to be the football team's starting quarterback. Then his senior year, the year everything got shut down for COVID, his car got T-boned by an 18-wheeler and he suffered a concussion.
He still wanted to play college ball but with only one year of playing experience his options were limited. He eventually landed at Crown College, a Division III program in Minnesota, and the bad luck followed him. The summer before he reported he underwent the same type surgery he had as a high school junior, but this time on the left elbow.
He still went and stayed two months but then decided he could do better and left for Inspiration Academy, a post-grad high school program in Bradenton, Fla., about 10 minutes due west of the Pirates spring training facility. Two weeks after his arrival, just as his elbow was getting back to normal, he herniated three discs in his back and returned to Douglasville.
There, he found a second college, Salem University, a Division II program in West Virginia. He stayed there the entire fall semester, but the right elbow flared again. This time, the doctor said he could do another surgery, but Leger probably wouldn't be able to throw a ball again. He nixed that idea for a cortisone shot and it seems to have done the trick.
Things were starting to look up and then he partially tears the patella tendon in his right knee, and that put him out six months.
He was well past wondering if he was ever going to catch a break, but he thought he was good enough to play and was determined to make it work. Through it all, it was the unwavering support of his family that helped him endure.
"After all that, I never gave up, never quit," he said. "We're still here.
"Kids get one injury and they quit. I've had everything. Anybody just would have said I just want to go get drunk in college; that's their motto. I'm fully committed to this. No Plan B. I just don't want a Plan B, because it takes away from Plan A. Fully focused on Plan A. We're never quitting – ever."
He was finally going to make his stand at a junior college, to make a name for himself to either get drafted or get noticed by a Division I program. Wabash Valley, one of the top junior college programs in the country, was interested, but wanted him to get on a summer ball team so they could watch him play.
That's when he reached out to SBL commissioner Todd Pratt, who got him in touch with Gillispie, who watched him hit at D-Bat Carrollton and immediately fell in love with his size, potential and story.
Gillispie pitched him to his old boss, Jax State coach Jim Case. They connected, and now Leger is committed to joining the Gamecocks in the fall. Academically he'll be a sophomore, but baseball wise he'll be a freshman.
Gillispie, a former major-league scout, believes Leger has a chance because of his versatility, athleticism, skill set and determination.
"A lot of kids aren't willing to go through that much to get to something they're searching for, something that they want," Gillispie said. "They'll go ahead and ride it out because it's familiar and it's safe. He's not afraid of taking on a challenge and I think it's paying off for him in the long run."
After all he's been through, Leger finally got to face live pitching in the Monsters exhibition series against their sister team, the Chatt-a-Hoots, in Columbus. He got his first hit in 3½ years in his first at bat in the second game, a line drive over the shortstop's head, and called the experience "surreal."
It was such a momentous occasion he grabbed a ball off the pitcher's mound for a keepsake. Now, he's not sure if it was the ball he got the hit with, but it's a ball from the game and that's good enough for him.
"I was on the verge of tears," he said. "I was just holding them in because it meant everything to me to finally get back. It's been an absolute struggle mentally, physically, everything, to just be sidelined and sidelined.
"You start to question should I just give up and do something else. Is it worth it? Is it for me? Those thoughts go through your head. I just never quit. The saying is you don't lose until you quit. I just never quit. I'm just going to keep on pushing and pushing and I'm just never going to quit. That's pretty much how it's going to go. We're relentless."  [*** read more sports stories]
Leger's line
| | | | | | | | | |
| --- | --- | --- | --- | --- | --- | --- | --- | --- |
| | GP | AB | R | H | RBI | BB | SO | BA |
| First 5 Games | | 13 | 0 | 1 | 0 | 1 | 5 | .077 |
| 6/18 Crackers | | 4 | 0 | 2 | 3 | 0 | 0 | .500 |
| Leger Totals | 6 | 17 | 0 | 3 | 3 | 1 | 5 | .176 |