Oxford, AL – After one season at Oxford's Choccolocco Park, the wood-bat Monsters of the Sunbelt League will take their game to Columbus, Ga.
By Joe Medley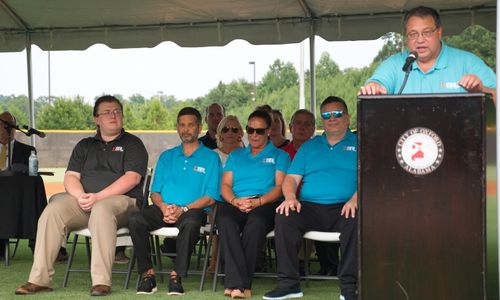 The Choccolocco Monsters gave college baseball players from the Oxford and surrounding areas a chance to show their skills in summer wood-bat ball last summer, and the team will move on after one season. The Monsters announced Monday plans to play in Columbus, Ga., this summer. Oxford spokeswoman Lorie Wright Denton confirmed the news. "We wish the Monsters nothing but the best of luck in their future endeavors," she said. "Stay tuned for an announcement coming very soon about this summer at Choccolocco Park?"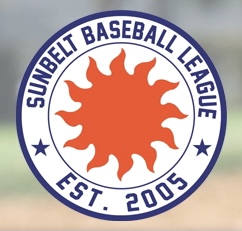 The team will now be known as the Chattahoochee Monsters and play in Columbus' Golden Park. "I am pleased to announce today that we are going to have bonus baseball in the Chattahoochee Valley, as the Chattahoochee Monsters will call Golden Park home," Monsters president and general manager Scott Brand said at a news conference in Columbus. "We're really excited about this, and let me tell you why. "Besides having bonus baseball for the Chattahoochee Valley, Columbus and Golden Park, this is going to allow local players, local talent, coaches a chance to showcase their talent in the Sunbelt Baseball League."
Major League Baseball funds the Sunbelt League. By concept, players from within a 30-mile radius of home plate use the summer league as a chance up their stock in the college game or up their professional draft stock by showing what they can do with, or against, wood bats. Players on the Monsters' 2022 roster area high school graduates Sean Smith (Piedmont), Brennan McCullough (Oxford), Dawson Winningham (Oxford), Jake Spivey (Oxford), Austin Goode (Alexandria) and Brant Deerman (Piedmont).
In Columbus, the Monsters will share Golden Park with another Sunbelt League team, the Columbus Chatt-A-Hoots. The revamped park has 10 sky boxes. The Monsters had hoped to at least have a lease agreement reflecting sky boxes they could sell. "We can't keep the same financial commitment on our end without the ability to make the money," Brand said. "It's not that we have to have them. We at least have to have a lease that reflects having them.  "If I don't have the ability to sell a sky box, $4,000 or $5,000 a box, I can't make the money. I feel that should be part of a lease." Brand said he considered the city of Oxford to be "great to work with" and said team and city shared a "great partnership."