Piedmont, AL – The Piedmont city council met for their monthly meeting on Tuesday. Among the normal business handled, the council approved resolution 2023-04, authorizing the city to renew the Anniston/Calhoun County Home Consortium agreement for 2024-2026.
The council discussed the trailers languishing at southside school. A motion was approved to sell or otherwise dispose of the trailers to remove the blight caused by the debilitated structures. Any purchaser would need to remove the trailers within a three week period.
Jennifer Parker spoke before the council to discuss the ongoing tent abatement issue, Mayor Baker assured Mrs. Parker that the situation is being finally resolved, and that her concerns should be satisfied soon.
Deforest Tuggle from Americorps presented a safety briefing to the council about Alabama Trail Organization's event 'Celebrate Trails Day' at the Chief Ladiga Trail scheduled for April 22nd from 7am to 11am. The event is part of a broader push by the Alabama Trail Organization, along with the Rails to Trails Conservancy and other Alabama outdoors organizations, to encourage citizens nationwide to get outside and enjoy trails and trail systems.
Jeff Formby from parks and recreation came to the council to ask for football helmets for the youth football program. Current inventory of helmets has degraded and failed beyond requirements. Jeff has about 40 helmets priced out at 7100.00. A motion was approved for the purchase.
The next Piedmont city council will be Tuesday May 2nd.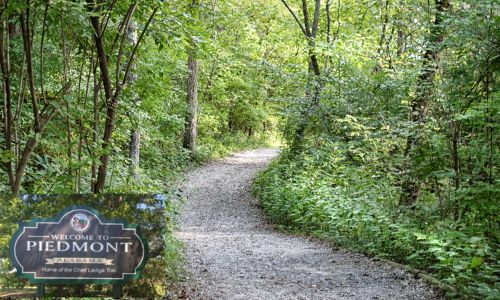 Mr. Ivey is a reporter for WEIS Radio. (Information Provided by WEIS RADIO)