Pleasant Valley, AL – Pleasant Valley's boys, girls split with Cedar Bluff, eye Munford then much bigger area games with Ranburne on Friday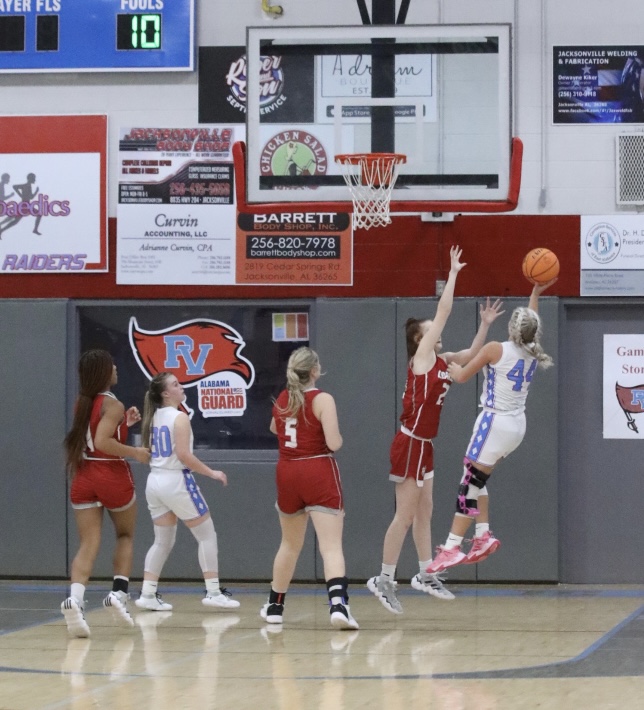 By Joe Medley

Some nights, a head coach just has to shrug, and Brad Hood did Monday. "There was a lid on it," he said after his Pleasant Valley boys fell 55-45 to visiting Cedar Bluff. That there was, and best to get it out of the way before bigger things later his week.
The Raiders' boys and girls split with Cedar Bluff, the No. 10 team in Class 1A in the Alabama Sports Writers Association's most recent poll for boys and girls. The Raiders' girls won 53-46. Tuesday night, Class 2A Pleasant Valley's teams play up at home, against 4A Munford.
That sets the stage for the Friday games that could set the stage for Pleasant Valley to host boys' and girls' area tournaments. Ranburne's boys and girls come calling, and wins would at least position the Raiders for coin flips to see which team hosts the area tournament.
Pleasant Valley's boys could earn the right to host the area tourney for the first time since 2013. They'd like to earn it outright, without a coin flip. To flip or not to flip depends on what happens between Ranburne and Woodland on Tuesday. "We'll know tomorrow night," Hood said. "I think Ranburne beat Woodland (43-31) the other day at Ranburne. If Woodland can beat Ranburne at Woodland, then the game right here will determine who's the outright winner." EIther way, Pleasant Valley's home games with Ranburne are big.