Piedmont, AL – Piedmont senior Alex Odam takes the same floor in the Calhoun County Tournament where the next four years of his sporting life lies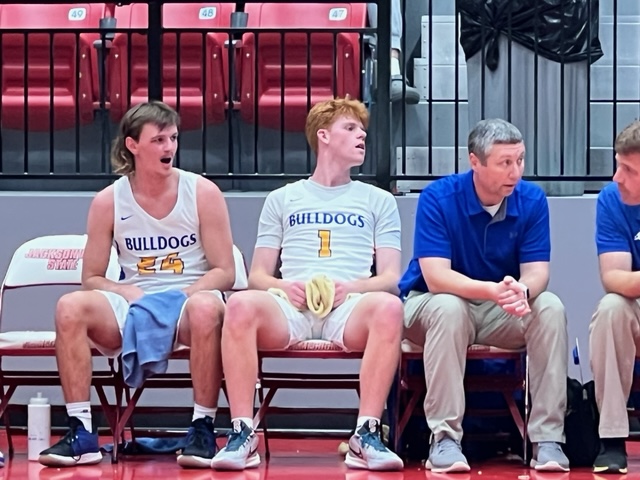 By Joe Medley

Leah Odam could see son Alex's future, watching a big-screen video montage highlighting Jacksonville State players prior to Saturday's game against visiting Jacksonville University. With Alex, a Jax State signee, seated nearby, she turned to husband and Piedmont High School boys' basketball coach JoJo Odam. "They show each player, and I was just like, 'It's crazy, because Alex is going to be up there next year,'" she said.
Alex was on Bill Jones Court, in Pete Mathews Coliseum on Monday, pouring in 24 points as fifth-seeded Piedmont downed No. 13 Pleasant Valley 73-50 in the Calhoun County Tournament. Odam and the rest of the Bulldogs hope to extend their stay in the county tourney in Wednesday's 7:30 p.m. quarterfinal against No. 4 Anniston. A victory would push them past the county quarterfinals for the first time since 2010.
For Alex Odam, victory is job No. 1, but venue takes on new meaning. The senior who committed to Jax State on May 13 of last year and signed on Nov. 10 now knows he will play his college home games on the same court. Beyond the county tournament, he'll get at least one more chance to play in The Pete as a high schooler. His dad added a Feb. 1 game against Fort Payne there, and that game could come with another career milestone for Piedmont's all-time leading scorer.
He entered Monday's game needing 145 points to become the 14th player according to AHSAA records to reach 3,000. His season 23.4-point average means he would need 6.2 games to reach the milestone. He passed former Ranburne player and MLB pitcher Chase Whitley for 17th on the list Monday night. The Pleasant Valley game was the first. The Bulldogs will play at least one more county game and could play two more. [read more…]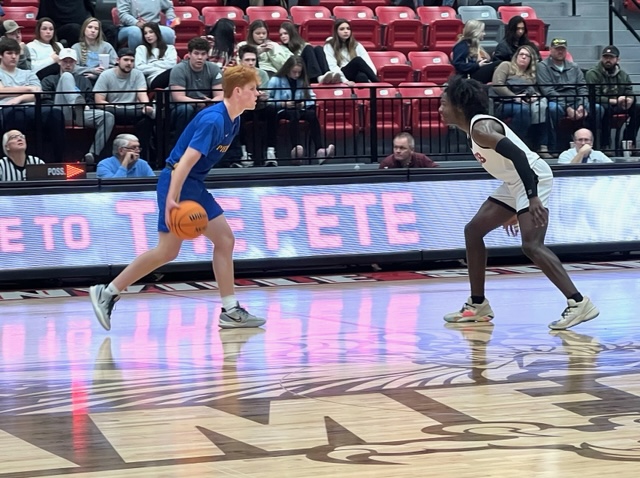 Climbing the list
Here is the AHSAA's listing of all-time leading scorers in the state and where Piedmont's Alex Odam falls in it. (Games through Jan. 15)
| | | | |
| --- | --- | --- | --- |
| PLAYER | SCHOOL | POINTS | YEARS |
| 1. Tommy Murr | Lindsay Lane | 5,716 | 2014-20 |
| 2. Jeremy Monceaux | Parkway Christian | 4,555-x | 1998-02 |
| 3. Frankie Sullivan | R.C. Hatch | 4,224 | 2003-08 |
| 15. Richard Hendrix | Athens | 2,915 | 2001-05 |
| 16. Bart Hyche | Winfield | 2,884 | 1990-94 |
| 17. Alex Odam | Piedmont | 2,879 | 2017- |
x-Monceaux scored 1,799 in Louisiana (1996-98), giving him 6,354 all-time. Source: AHSAA