Calhoun County, AL –
As of market close on September 30th, which ended the 3rd quarter of 2022, the S&P 500 index is down -25% year-to-date. A few variables have contributed to a rough year in the markets. However, the main culprit has been inflation. The "Fed" (Federal Reserve) has surprised investors by being more aggressive than most had anticipated in raising interest rates to tackle inflation. As a reminder, the Fed does this to slow the economy, which weakens demand and hypothetically allows supply chains to catch up as well. As more inflation data has come out each month, the Fed has continued their rate hikes and communicated they intend doing so until inflation numbers are within their target range. Higher rates essentially cause lower stock valuations and could adversely affect future corporate earnings.
It is important to take this time to remind the long-term investor to stay calm and not make any irrational investment decisions out of fear. Seeing the value of your investments gradually fall can be quite uncomfortable. It is important to point out that volatility is a natural consequence of being invested in the market. Over the last 40 years, and counting 2022, there have been 9 times that the S&P 500 index has had an intra-year decline of -20% or more. That's an average occurrence of once every 4.44 years. However, it's important to point out that the market went on to reach new all-time highs after the previous 8 intra-year declines of -20% or more.  Staying the course and having a properly diversified portfolio is of utmost importance. Timing the market is very challenging and something I would strongly advise against. If you get out of the market now, when will you get back in? Market recoveries can occur quickly and you don't want to miss out after selling your investments near their lows. Please know that this phase of the market is temporary and will pass.
To end this article, here are a few potential catalysts to help this market recover:
"The Fed Pivot/Pause" – The Fed has surprised many with their aggressive rate hikes to get inflation under control. However, being this aggressive could cause an economic recession and affect markets around the world. In my opinion, the Fed waited too long to raise interest rates during the pandemic out of fear that it would adversely affect the economy. If inflation begins cooling quicker than expected, or if poor economic numbers start coming out, the Fed may get nervous and slow down or stop rate hikes all together. The market would likely respond to this quite favorably.
Russia/Ukraine War – The war in Europe has wreaked havoc on global supply chains, specifically within the energy sector. It has also added uncertainty because nobody knows the end result or how long this could drag out. Markets hate uncertainty. An end to the war would likely be favorably looked upon by investors.
Midterm Elections – The consensus is that Republicans will likely gain the majority in the House of Representatives. However, there is uncertainty with the Senate. As I stated previously, markets do not like uncertainty. Once the midterm elections are over, some of this uncertainty around who will have majority control in government will have passed.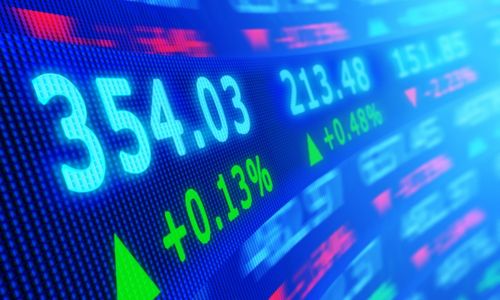 Editor's Note – Jonathan T. Jones® is a local financial advisor who will be a contributing author for the Calhoun Journal. He will be writing financial pieces to help readers understand the market and many changes that are currently happening in the financial world. 
---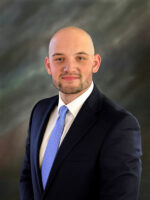 Jonathan T. Jones, CFP®
Wealth Manager/Financial Advisor, RJFS
501 Quintard Avenue, Suite 17
Anniston, AL  36201
256-237-2300
Any opinions are those of Jonathan Jones, CFP® and not necessarily those of Raymond James.
Securities offered through Raymond James Financial Services Inc., member FINRA/SIPC. Investment advisory services are offered through Raymond James Financial Services Advisors, Inc. Wealth and Retirement Services is not a registered broker/dealer and is independent of Raymond James Financial Services.