Oxford, AL – After rain and generosity sent Athens players to Oxford's gym for Thursday's graduation ceremony, Oxford grad Kidd sees daughter hit walk-off home run in state-tourney game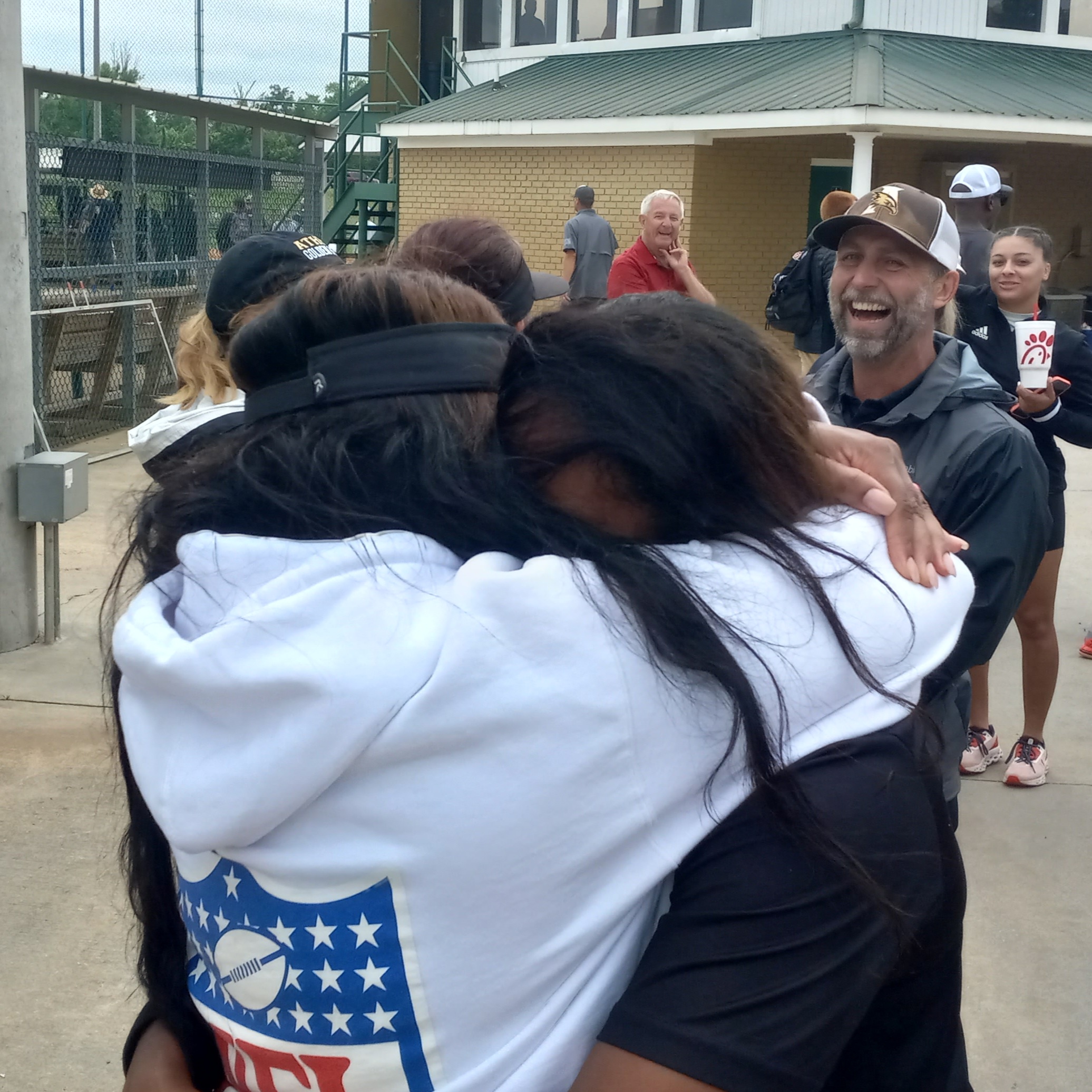 By Joe Medley

They say there's no joy on a state-tournament elimination game, only relief on the winning side and grief on the losing side.
There was grief on Oxford's side of a 15-4 loss to Athens in a game rescheduled to Friday and moved from Choccolocco Park to Oxford Lake Park because of Thursday's inclement weather. Grief mixed with pride, however, as a tear leaked from under veteran Oxford coach Wendy McKibbin's shades.
Oxford (31-12) had made it back to the state tournament for the first time since a runner-up finish in 2016, when the state tournament was played in Montgomery. The sixth-ranked Yellow Jackets got to play it in their hometown this time.
That doesn't cover what they battled to win one of three games in the double-elimination tournament. The list starts with star pitcher Berkley Mooney's hamstring injury, which she reaggravated during Thursday's play.
Normally not effusive, McKibbin had a lot to say, and her words flowed in rapid succession.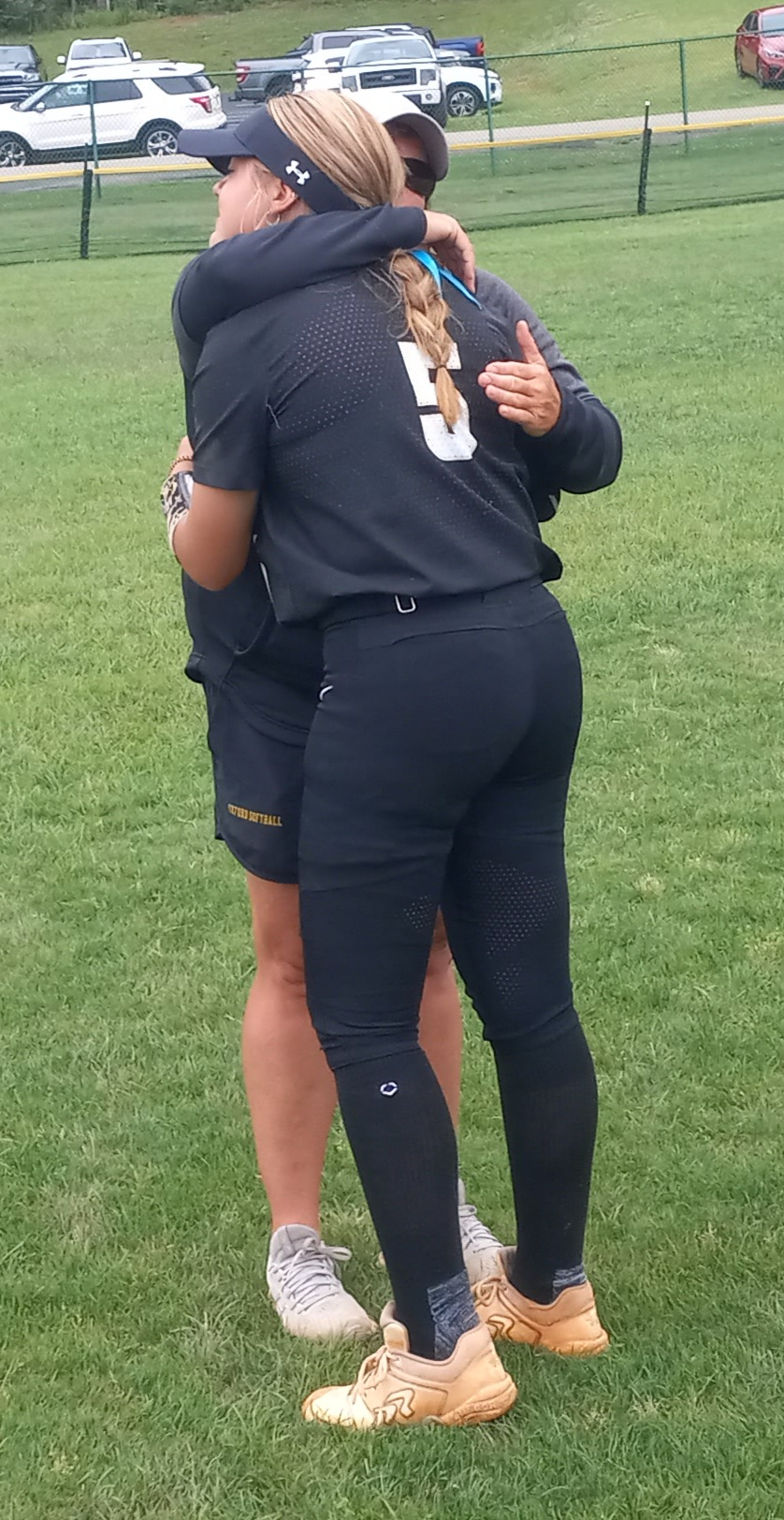 "What an incredible run," McKibbin said. "From a year ago, we turned our whole program around. We had 11 kids that started on our varsity in January, and we had two seniors step up and do everything they could do, and we had grit. We had four or five kids that played with injuries today, and when they played, they did everything they physically could do.In their heart and their soul, they never quit. Every inning, we're trying to do everything we can.
"We're going to be all right. Every one of these players on this team is going to be a successful young lady, and they're doing to do great things in life, but we'll be back. We'll be back."
Mooney, a junior who committed to Montevallo earlier this season, said the hamstring issue in her push-off leg started Wednesday, in practice, and carried into Thursday, when Oxford lost to top-ranked Wetumpka 2-1 and beat No. 5 Helena 6-3.
"Yesterday, I pitched in the first game, and it was kind of tender," she said. "I started the second one, and I went back on one pitch and just kind of felt it.
"I tried (to go Friday), and it just wasn't working."
Relief and joy lived on the Athens side, buoyed by Oxford connections and generosity.
Athens' senior players walked their graduation line Thursday night, on Oxford's Larry Davidson Court. Davidson, Oxford's long-time athletics director, offered the hospitality when rain scratched Athens' plan for a brief, low-key ceremony on the field at Choccolocco Park, after the scheduled 4 p.m. game against Oxford.
Trachell Westbrook Kidd, a 2001 Oxford graduate, beamed with pride, watching daughter Kristin Kidd graduate on her alma mater's home floor.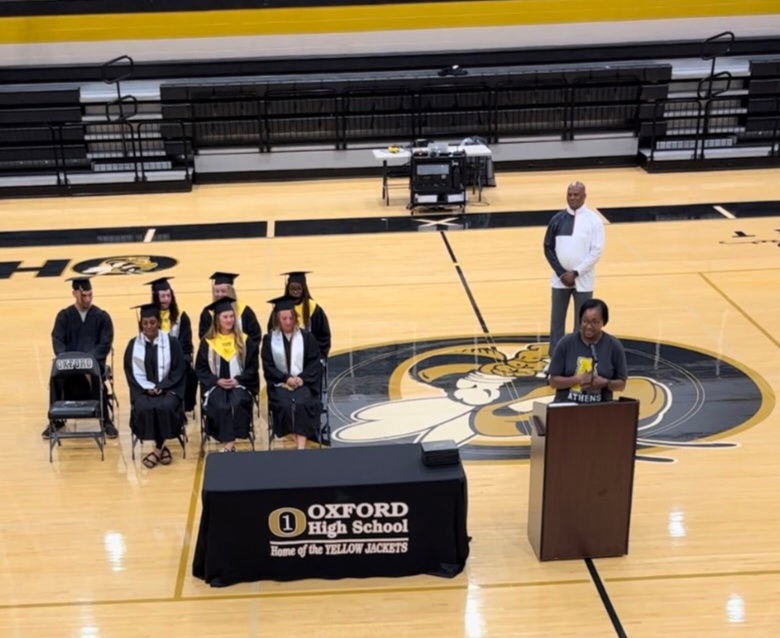 "We were disappointed all week, thinking about her having to choose between state and walking," said Tachell Kidd, a self-described "band nerd" who played clarinet in high school. "She's worked for this since she was 8 years old, and of course, everybody wants to walk that stage."
Athens coach Travis Barnes settled the dilemma by planning the on-field ceremony at Choccolocco Park. When rain squelched that possibility, family and friends took to action. Family friend Tim Smith-Lindsey got on the phone, which led him to Davidson.
The idea for a ceremony in the Oxford High Sports Arena hatched from there.
"I started texting family, like, 'Be at the gym at 8:30! Be at the gym at 8:30!'" Trachell Kidd said. "It was perfect."
With caps and gowns on, seven graduating seniors set up at midcourt, to the right of a podium and an awards table, draped with an Oxford cover.
Tachell Kidd called seeing her daughter graduate in Oxford's gym "the best feeling in the world."
"We moved away when she was 1 year old," Trachell Kidd said. "She had her 1-year-old birthday party in this park, and we moved away, and we had no plans of coming back.
"It was just emotional how it worked out that she ended up having her graduation ceremony where her mom went to school."
As if things couldn't work out any better for the Kidds, Kristin Kidd hit the game-ending home run against Oxford.
Trailing 13-3 in the top of the fifth inning, Oxford scored a run to temporarily stave off the run-rule ending. That meant Kristin Kidd, who played first base, would get a chance to bat in the bottom of the fifth inning.
She came up with a runner on and drove the ball over the left-center-field fence.
She did it in front of family, including cousin Gabby Lindsey, who quarterbacked Oxford's flag football team to a Class 6A runner-up finish in the fall.
When Kristin Kidd saw the ball fly over the fence, "I got emotional," she said. "I didn't know what to do. I was like, 'Wow, I did it.'
"I did it against mommy's school and in front of all of the family, and I just showed them how it's done at Athens."
It was a moment for the Kidds, who moved to the Athens area from Tupelo, Miss., during Kristin's junior year. She went through an adjustment period.
"I couldn't do anything but break down and cry, to see her end the game with a homer," Trachell Kidd said. "She needed that."