Calhoun County, AL – It was a beautiful day for a Women's Rights Rally as Calhoun County participated in the National Women's Week-end of Action! About 70 people came out to show their support – male and female – ranging in age from 10 months to 88 years. As a matter of fact – both the youngest and the oldest were males.
First, we gathered at CalCoDem HQ and heard from nationally known Women's Activist and community leader Lilly Ledbetter. Lilly speaks around the country, but is always generous enough to find time for us! Lilly can motivate a group as no one else can.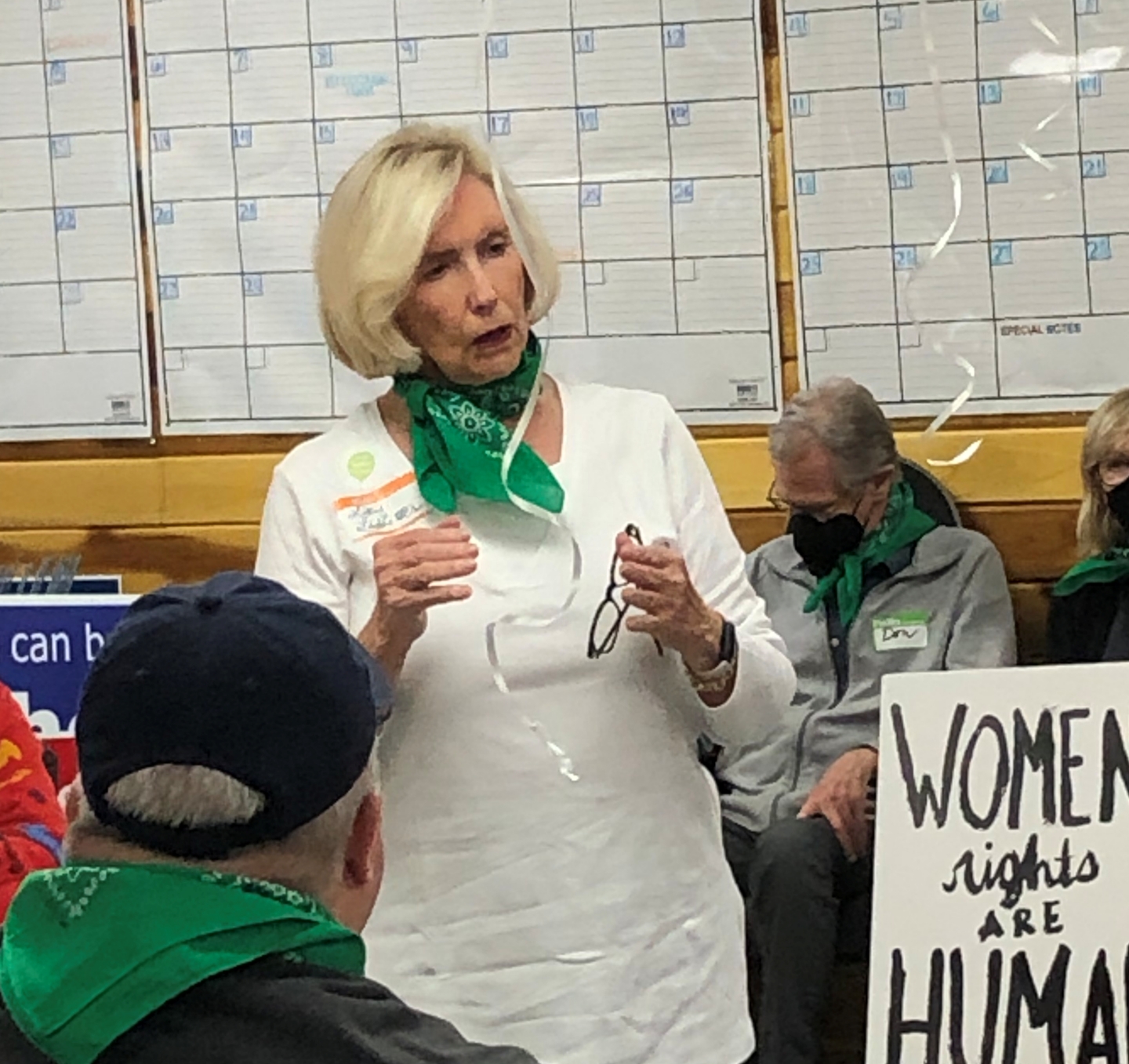 Wearing green bandanas and green 'Women's Rights are Human Rights' wrist-bands – the group chanted while walking from HQ to Quintard Avenue – carrying signs in support of Women's Rights.
Please join us next time. Too many people are depending on others to protect their rights and freedoms.
Vote on November 8 and vote for the party that believes women have rights. The party that will not take us back in time – 50 years. Ya'll know which party that is. Vote Democrat! It's OK!