Jacksonville, AL – Between the dunks and 3-pointers, top-seeded Jacksonville puts on a show in its County Tournament debut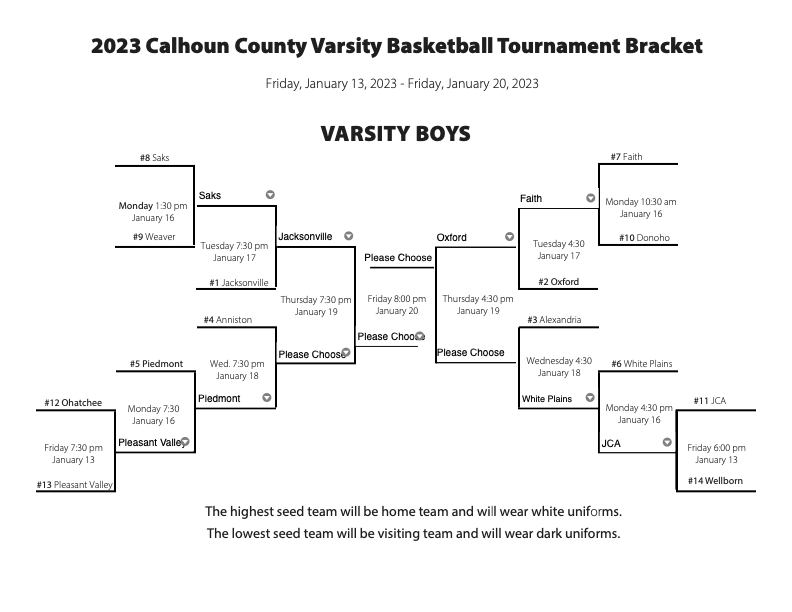 By Al Muskewitz


Jacksonville came into the Calhoun County Tournament as the No. 1 seed and they played like it Tuesday night. Everyone expects Jacksonville to win the tournament. They expected it last year, too, when the Golden Eagles again were the top seed, but they fell to Oxford in the championship game. The Golden Eagles made a statement they weren't going to let that happen this year and opened this year's tournament in a big way, pummeling eighth-seeded Saks 86-39.
It was a highlight-reel type performance between the 11 3-pointers and double-digit dunks. "Our goal for this tournament and this week is to play to a standard," Jacksonville coach Tres Buzan said. "We don't care who we're playing, we're just trying to play at a high level and play to our standard. It was good to see tonight to start it out and get a quality win.
"We've got to get back to work because we've got several things we need to clean up, but proud of the guys for the job they did tonight and hopefully we can do the same Thursday." The win sent the Golden Eagles into Thursday's 7:30 p.m. semifinal against the winner of Wednesday's Piedmont-Anniston game.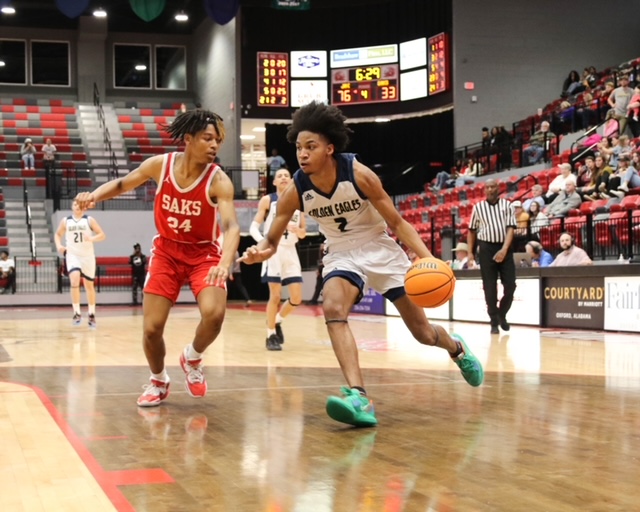 John Broom got the party started with a high-flying follow of Devin Barksdale's missed 3 for the first points of the game, then Cam Johnson buried three straight 3s from various locations across the top of the arc. Johnson capped the opening flurry by finishing off a 2-on-1 break with a thunderous dunk. The Golden Eagles led 22-11 after the first quarter and 42-23 at the half. They turned it into a full-fledged rout with a 24-6 third quarter. "I thought offensively we executed well," Buzan said. "Defensively we had a poor first half, we really didn't do a good job of containing the ball and rotations, but we really cleaned that up in the second half and I was proud to see that. We're trying to hang our hat on our defensive ability and we've got to keep getting better." [read more…]